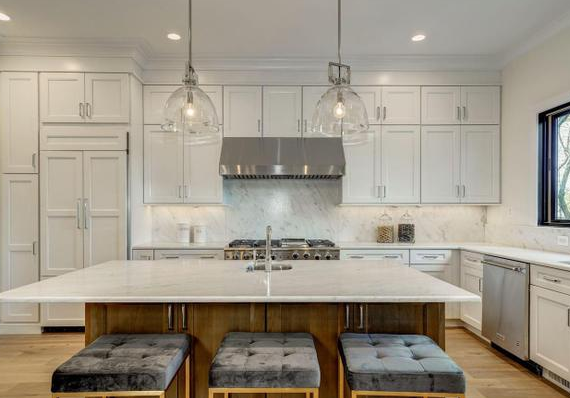 In terms of raising the value of your home, some renovations are just better than others. Upgrades can be very expensive as well as time-consuming, which is why you should carefully consider each and every renovation you're willing to pay and wait for. Here are four essential renovations that you can't miss before your first staging date.
Take Care of Fundamental Repairs and Utilities
This means plumbing, cooling, heating, ventilation, electric wiring, lights, and all other utilities essential to the creature comforts expected of a functioning home. This also includes taking care of any leaks, ensuring that all doors and windows work, and fixing any roof damage. NerdWallet even suggests replacing stained carpets with hardwood for easier maintenance. The less the new homeowner will have to worry about in terms of your home's basic maintenance, the better. This is especially true for homes in locations that experience extreme weather.
Repaint With Neutral Colors
Although it can be a bit heartbreaking to paint over the colors in the children's bedroom, or to peel off the old wallpaper of your beloved study, it all has to go. Put yourself in the shoes of prospective buyers. Buying a new home is like getting a new life. If you were the buyer, wouldn't you want a blank canvas to
work with? Staging is about presenting your own home as a viable option for other people. Buyers need to be able to actually envision themselves moving their lives into your home. And the best way to make this process easier is to opt for neutral and welcoming colors. You can also take the extra step to declutter your home ahead of staging dates.

Take it Easy on The Kitchen & The Bathroom

These areas are typically where homeowners tend to go overboard. A breakdown of home renovation costs by Marcus, notes how major mid-range kitchen replacement costs average around $62,158. And while you can hope to expect this type of remodeling job to raise your home's value accordingly, that isn't always the case. "Homeowners who decide to rein in their big ideas are also seeing bigger returns," explains CNBC real estate correspondent Diana Olick. While major kitchen/bathroom renovation jobs typically result in a 59% return in terms of value, minor ones surprisingly pay higher at 81%. The simple reason for this is that not everyone looking for a house wants the latest and most expensive trends. However, they'll likely be happy with functional and brand new fixtures as well as appliances. When it comes to your kitchen and bathroom, stop thinking "big and extravagant;" instead, think "practical."

Landscaping

Curb appeal is a very real thing in home staging. The outside of your home is the first thing prospective buyers see. Neglecting these areas can and will scare off serious buyers. The Huron Daily Tribune lists some of the landscaping concerns that should be prioritized prior to staging a home. This includes ditching the dead plants and having low-maintenance but attractive plants and flowers as accents. You should also pressure-wash floor tiles and the front garden path. Don't go overboard —a couple of flowerbeds and pots should be enough to frame the main attraction that is your home. In the evening, experiment with the lighting to achieve an intimate and homey atmosphere.

In terms of when you should do these renovations, our article Why Fall is a Great Time to List Your Home found that summer is the ideal season for pushing through with both minor and major changes. This is because fall is the ideal season for staging and selling. Whenever you want to do your renovations, focus on the four suggestions above to get your time and money's worth.
Article exclusively for redhousestaging.com
Words by Lea Trance