If you took your time deciding to sell your home and are now kicking yourself for missing the warm weather market, there's no need to fret! You've probably had a lot of articles and people tell you that when the temperatures drop, so do the chances of selling your home.
Truthfully though, fall can be one of the best seasons to put your house on the market. If you prepare the right way, there are a lot of benefits to a fall sale that can help you close your home before the holidays!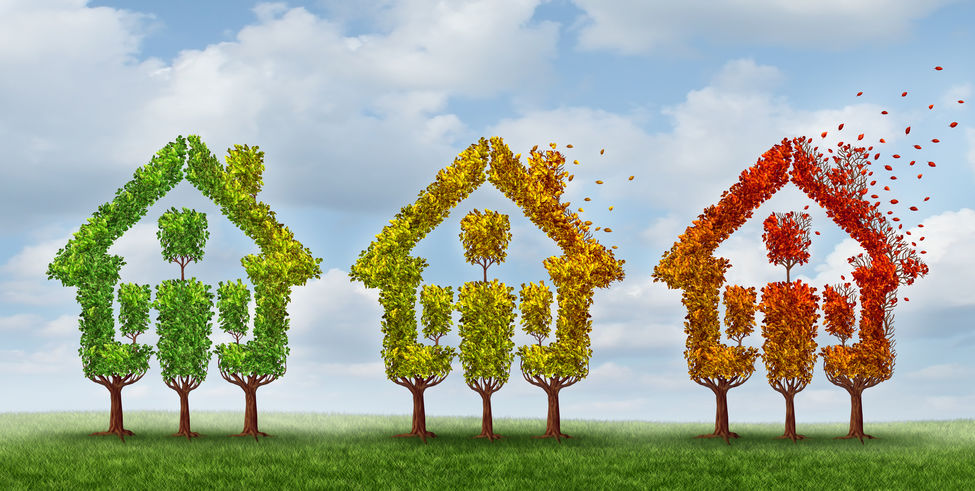 There's less competition.
It is true that spring tends to be the most popular time for sellers to list their homes, but that doesn't mean a later sale won't be just as successful. Most people rush to close by the time summer is over—and make concessions in the process.
Because there are fewer options for your buyers to turn to, you're more likely to get your asking price or even more! A smaller market is a seller's market, giving you an excellent bargaining chip to bring to the negotiation table.
Use the summer for home improvement projects.
If you're looking to get the most value for your home, you'll need to make sure it's in its best shape for the market. The long days and gorgeous weather of summer give you the perfect opportunity to take your time doing repairs and renovations the right way!
Rushing to have your home ready for spring right after the stress of the holidays can lead to botched jobs and detrimental oversights. Put the time and energy into home improvements that are required to see the biggest return on investment. Plus, the extra time will give you a chance to actually enjoy your summer!
The buyers are more serious.
Trying to find the perfect home before the cold weather and holiday chaos hits can be stressful. There's a lot more pressure for buyers to make a decision in the fall so they can get everything in place in time—this works to your advantage.
Buyers interested in your house in a fall market can't afford to be as picky when there aren't as many alternatives. If you can reel them in now, you'll be able to close pretty quickly. Summer is also filled with a lot of distractions that keep prospective buyers noncommittal and fickle.
If you need help making sure your home is in the best condition for the fall housing market, Red House Staging & Interiors can help! Our team of skilled interior designers and experienced stagers can transform your space into the warm, inviting haven fall buyers are searching for.
Visit our website or contact us today to learn more about the staging services we have available to present the best possible version of your home in any season!