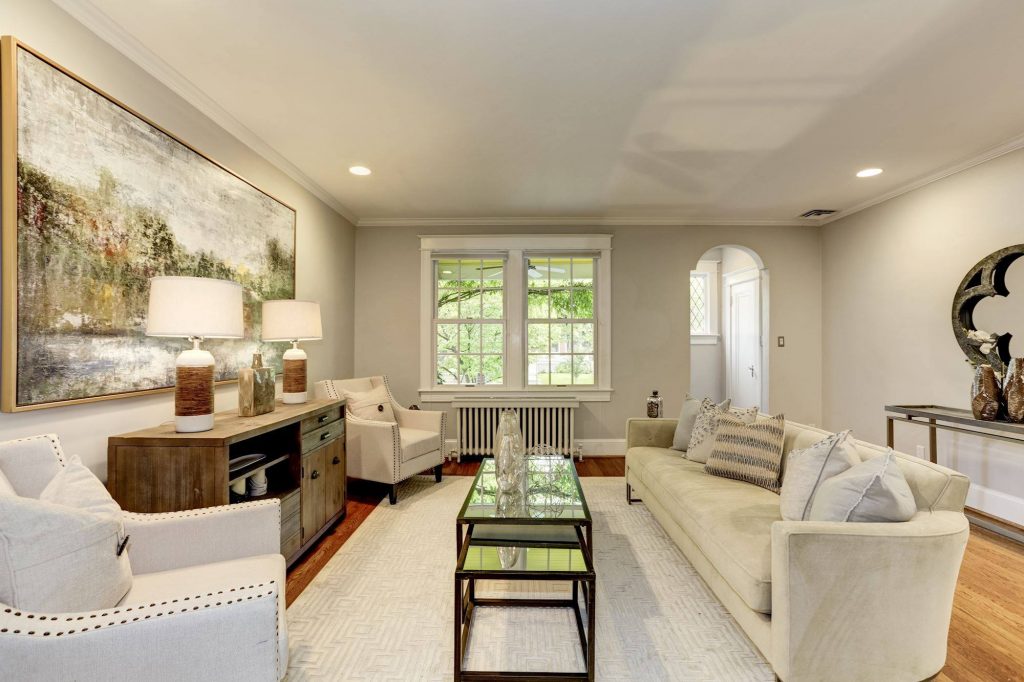 Although homes have been selling at a good pace this year, it's still important that yours looks its best when it hits the open market. Whether you want to get more interest in your property, or just sell it quicker or for a higher price, staging is the key to getting each of these goals accomplished.
Staging will make your home stand out from other properties and will show what your home looks like at its full potential. When you're ready to sell your property, even in a seller's market, take a look at what staging can do for you!
Staging improves your home's online marketability.
A great way to get people interested in your property when you're in a seller's market is through online promotion. In today's world, more and more people are looking at potential homes online and taking virtual tours. With so many houses currently on the market, a potential home buyer may pass on a home based on just the pictures they see online. Having your home staged by a professional staging company will have it looking its very best on listing sites with flattering pictures that stand out.   
Better demonstrate your home's potential.
When you make the decision to stage your home, you're not only improving the look of the space, but you're showing what the home can be at its full potential. If the rooms in your home don't show lifestyle possibilities to your potential buyers, they won't form the connection necessary to motivate them to make an offer. Through expert staging, you can show your buyers what your space has to offer them.
Sell your property more quickly and for a higher price.
According to the National Association of REALTORS® 2021 Profile of Home Staging, 23% of sellers who staged their homes received higher offers, compared to similar homes that were recently sold. If you want to ensure that your home sells for top dollar in a seller's market, make the investment in staging it. People are ready to buy and you should give them every reason to choose your home.
If you're interested in staging your home and want to learn more, Red House Staging & Interiors can provide the guidance and services you need! We've been assisting with home staging in the Washington D.C. area for over 11 years and have an incredible track record in every market. We have a vast inventory of furniture and over 75% of the homes we work with sell at or above asking price.
Give us a call today at 202-257-2072 to discover what we can do for your home!