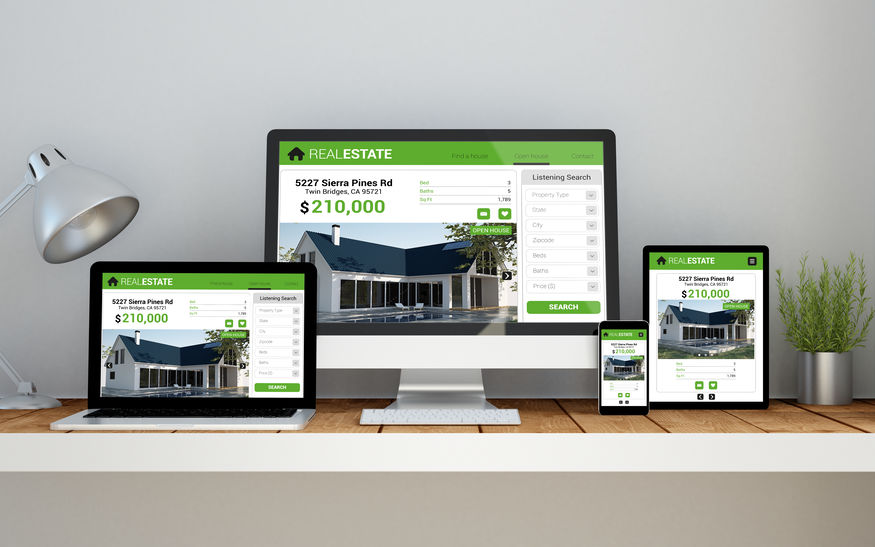 Did you know that in 2018, 50% of home buyers found the property they purchased through the Internet? We can only imagine how much that percentage has increased over the past two years. Especially as the industry becomes trickier for sellers and agents to navigate in the current climate of the coronavirus pandemic, the value of online real estate marketing is more apparent now than ever.
Even when things eventually return to normal, knowing how to pack a more powerful punch with your online presence puts you in an advantageous position in the long run. Below are a few areas where you can direct your focus to help you connect with more virtual prospective buyers far and wide!
1) Start by taking killer photos of your staged property.
Listing pictures are your number one tool for catching the eye of internet-browsing buyers. A lot of them will make the initial decision to pass on or inquire further about a property based on these photos alone. In a way, this is your first impression on most of your buyers.
Your best bet is to hire a professional real estate photographer to capture the highest-quality visual representation of your home. If this is not an option, you'll need to do a little research on the best techniques before you simply dive in with your smartphone. Here are a few quick tips to start you off:
Declutter and stage your space before taking photos, so you're presenting the most attractive version of your home online.
Use plenty of both interior and exterior shots.
Wide angles are more flattering and truer to size. Invest in a wide-angle lens or stand in the corner or doorway of the room for the best shot.
Leverage as much natural light as possible, but supplement with artificial light so the details of your space can be seen clearly.
Be sure to include photos highlighting your home's best features—fireplaces, the pool, brand-new kitchen cabinets, etc.
2) Create a virtual tour.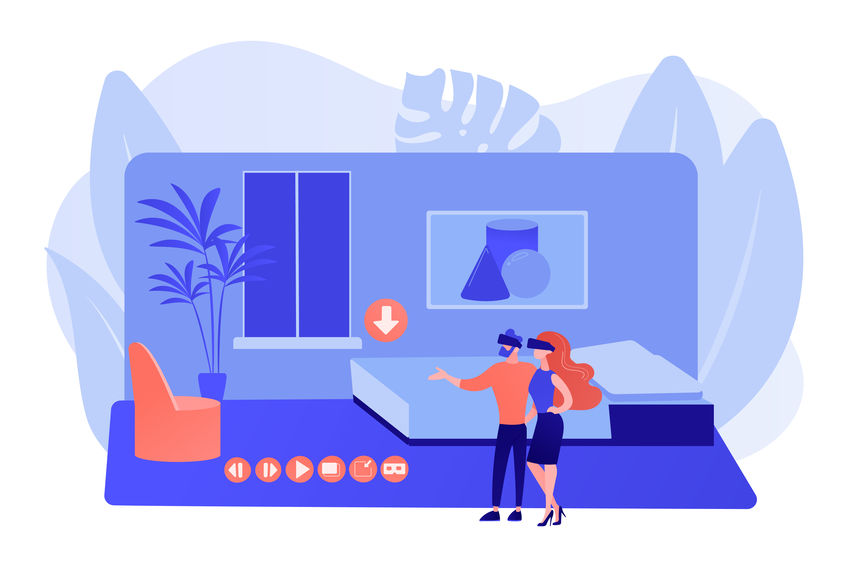 Buyers love real estate listings with virtual tours. It's a great way to help your audience connect and interact with your space before they even see it in person! Especially while we're practicing social distancing, virtual tours offer a safe way to show your property to buyers in the comfort of their own homes.
There is special software you can use to create a 360 tour, where buyers can click through as if they're actually walking through your house. Or for those of us who are a little technically challenged, you can always create a simple video walk-through.
3) Perfect your listing description.
The description in your online listing is your first chance to really sell people on your property. Words can be powerful if you know how to use them. The secret is to use enough descriptive language and details to draw buyers in without overdoing it. Leave enough room for imagination so that buyers can form a personal vision of your home in which they see themselves.
Keep your description straight to the point, so buyers can get the information they're looking for quickly and easily (a must in the age of instant gratification). Highlight some of your home's best features and outline the top reasons a buyer should choose your property over every other.
4) Use email marketing.
Don't underestimate the power of email when it comes to getting the word out about your property for sale. Ask your agent to use their email list (if they're not already) to share your online listing with people who have already shown interest in buying a home. Use an interesting subject line to entice readers to open your email as they scroll through the many in their inbox.
You might also consider creating an e-flyer to include as a quick pitch for your property. Make it look professional, relying mostly on high-quality photos and a quick description or bullet list of the most standout details.
5) Take advantage of social media.
Social media offers a great platform for home sellers and agents to quickly and easily share their listing with a massive audience. In fact, a lot of buyers nowadays are turning to social media tools to begin their search for a home. Keep your post short and sweet—and don't forget to link to your full listing.
A few prime places to launch a social media campaign for your listing:
Facebook—make a shareable post and list your property on Facebook Marketplace
Instagram—great for showing off those awesome photos you took!
Twitter—don't forget your #hashtags
Pinterest—create your own board to showcase your property
You can even create a website specifically for your listing. It's pretty easy to setup these days, looks professional, and is the perfect place to link your social posts back to!
Before you can put your energy into your online real estate listing, you need to get your property in premier shape for the market. With a home staging package from Red House Staging & Interiors, you can guarantee your space will stun online and in person!
As we are considered an essential business, our team continues to work tirelessly to stage homes to their greatest potential. Contact us today to learn more about our staging services and determine which of our packages will be the best fit for your budget and needs!