Haven't you always wanted to have a house that people walk into and stand in awe, mouth agape at the level of elegance that radiates through your space?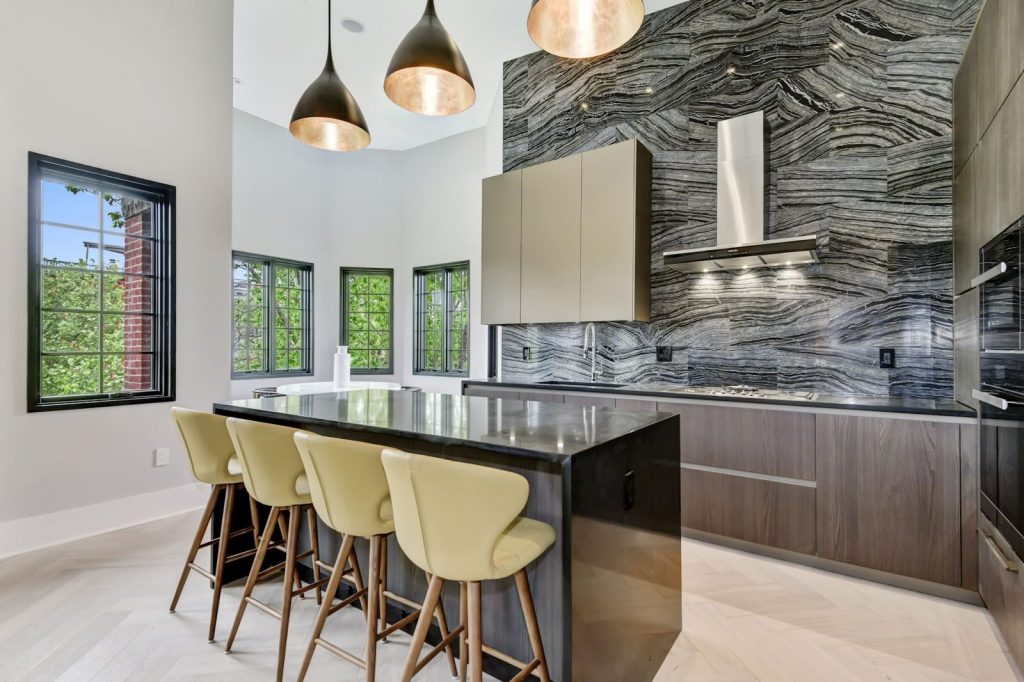 Maybe you're getting ready to host a holiday dinner and dream of creating a refined and cultured atmosphere for your guests. Or, maybe you're getting ready to sell your home, and need a few easy ways to convince potential buyers to bump up their offers. Whatever your reasons might be, we promise that with these interior design tweaks, you'll take your home to the next level!
Swap out old fixtures.
You'd be surprised at what a big difference those tiny little details make when it comes to design. Update the ambiance of your space by replacing old light fixtures, doorknobs, drawer handles, and outlet covers with modern alternatives. These small, sophisticated touches will have a big, high-end impact.
Cut the clutter.
Miscellaneous knickknacks scattered about make your space look messy and any design efforts you do have look cheap. A clean space is a calm space, and one of the effects of a luxurious room is that it makes you feel serene. Straighten up areas that are out in the open—countertops, the coffee table, the mantle in the living room—so they appear orderly and create harmony.
Stick with neutrals for your base.
Home stagers love neutral spaces because they're easy to transform into something that appeals to everyone! Neutral colors help cultivate a clean, classy look that blankets your home with a sense of calm. Go with neutral colors for your paint, flooring, large furniture pieces, and other significant elements of the room. Then, bring it to life with bold accessories or a high-contrast color scheme.
Decorate with large-scale art.
One or two small wall pieces can leave your space feeling empty, but a gallery-style wall with a multitude of works can feel too crowded. One or two big art pieces is a compromise that adds dimension to a room without creating that unwanted clutter! Large-scale pieces are simple, but make a powerful, elegant statement that completes your space.
For home staging that puts a high-end twist on your space for an affordable price, look no further than Red House Staging & Interiors!
We have distinct staging packages for every standard of service you might need that allows us to transform your home into every buyer's dream. Contact us today to learn more about what each package includes and how our experts can help get you the best offer for your property!