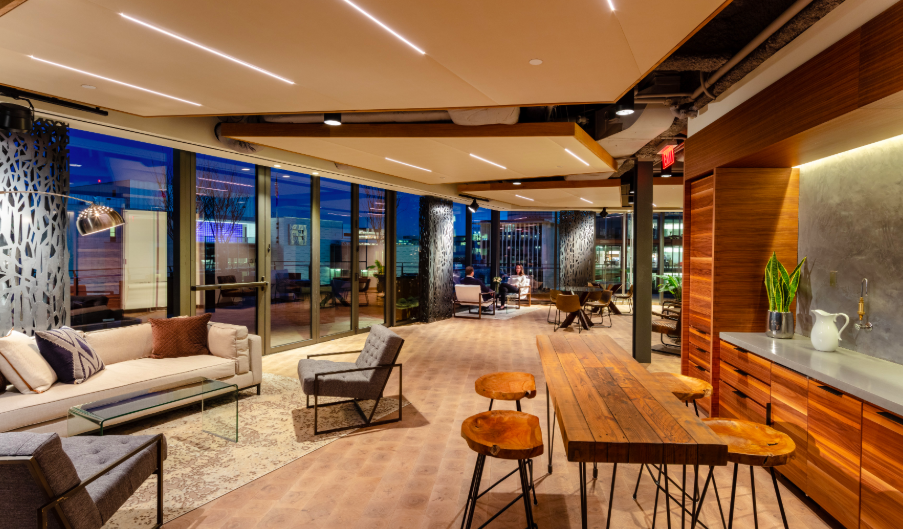 Your home isn't the only place that can benefit from professional staging. Commercial property staging provides a better impression to potential tenants than the usual viewing of empty, vacant space. A commercial office space for sale has a lot of potential to create a productive and desirable atmosphere when the right staging techniques are applied.
Here are the advantages of staging your commercial office space to get the most desirable offer!
Sparks Inspiration
If you have an empty open office, adding desks and furniture that show the potential of the space will help tenants visualize the functionality of the room. Like home staging, commercial staging entices potential tenants with the possibilities of the space. Creating an atmosphere that inspires prospective tenants to visualize their own business is how you get the space to sell quickly.
Attracts Serious Buyers
Quality office spaces are hard to come by. Staging your commercial office ensures your property will stand out prominently and favorably against other commercial properties for lease or sale. Potential tenants believe they are seeing a quality product, which encourages them to move faster on securing a deal.
Increases Online Appeal
It's important to remember that most commercial spaces for rent or sale are advertised online, and images of the space will be shown. If your office is not professionally staged, how do you expect people to get excited about a large empty room? They will quickly scroll past your posting and click on another commercial office for sale that shows a beautifully put-together space. Humans are visual creatures, and many people lack the creativity to imagine the potential of an empty room; they need to see it laid out in front of them already put together.
If you've decided it's best to get your commercial office space professionally staged, Red House Staging & Interiors can help! We offer staging services for residential and commercial office spaces in Washington D.C. and the surrounding areas.
Call us today at (202)257-2072 to learn more about our services!