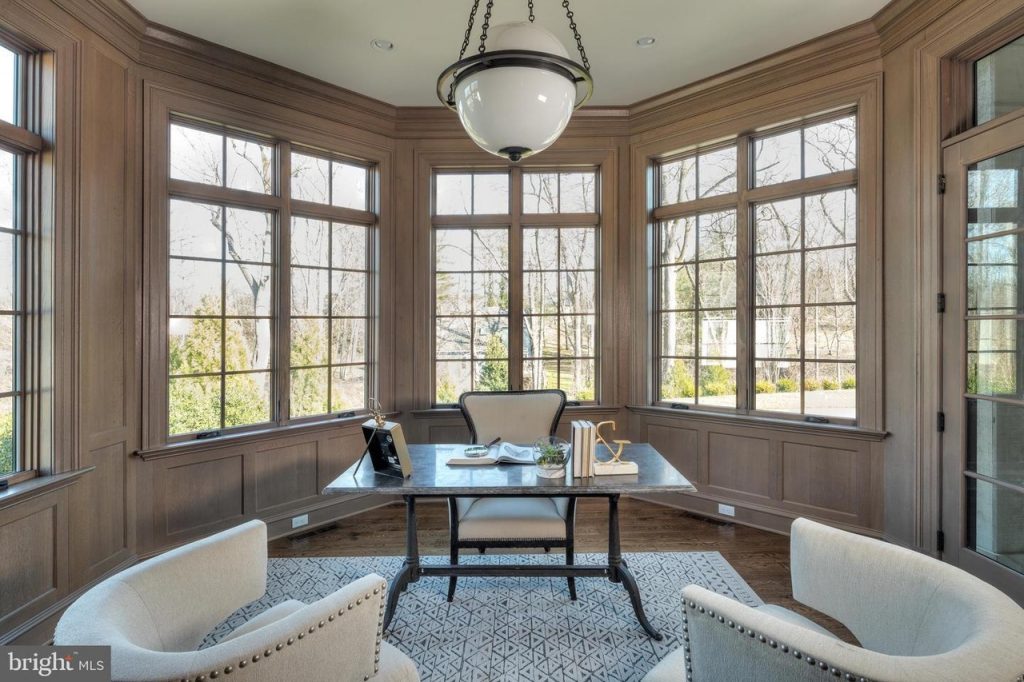 When it comes to home staging, most sellers are focused on the major rooms of the house. Priority rooms usually include the living room, kitchen, dining room, bedrooms, and bathrooms, as well they should. Of course, that doesn't mean you can skip over those smaller auxiliary spaces that make up your home too.
One extra room that is especially important to stage if you have it these days? A home office. Here are a few tips to help you make yours look like every buyer's dream workspace!
1) Pare down to essential furniture.
As when you're staging any room, you want to leave enough furniture in a home office to define the space, but not so much that it looks cluttered. For a small to medium-sized office, all you'll need is a desk and a chair. If you have a bigger room to work with, you can add a bookshelf, filing cabinet, or an accent chair to round it out.
2) Stage an organized work area.
Help potential buyers imagine your home office as their own by creating a decluttered, depersonalized workspace. The key to achieving this is with a tidy desktop outfitted with just a few office essentials. Clear your desk except for a laptop, notebook, cup of pens, a lamp for task lighting, and one or two pieces of décor (if you have room). Don't overcrowd it with technology or accessories, as you want to highlight as much functional work space as possible.
3) Add a few inviting accessories.
While you do want to keep your home office minimal, staging with a few carefully-selected accents can be the difference between a cold workspace and an inspiring one. An area rug, for example, will add texture, warmth, and color to the room. You can also liven up a home office with a piece of wall art, a few plants, curtains, and a stylish clock to keep track of time while you're working.
With such a high demand for home office space these days, you know Red House Staging & Interiors is all over the staging solutions you need. We'll stage a home office that makes potential buyers see your house as the perfect living and working space. Our office staging services are also available for commercial sellers looking to upgrade the look of their office spaces for a sale.
For more information about our D.C. home and office staging services, contact our team today at 202-257-2072!