Natural light is one of the most advantageous features to have in your home. It's an ideal tool for making your space feel open, warm, and welcoming—which happens to be at the top of most prospective home buyers' list of desired features!
Not all houses or rooms are blessed with a flood of natural light or built with it in mind. Fortunately, there are some clever ways you can make the most of the rays that do stream in and give the illusion of more light in their absence!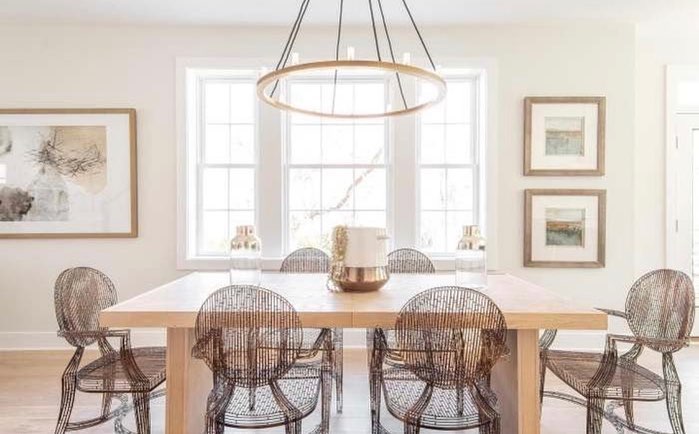 Paint with light colors.
When choosing an interior paint color for dim spaces, the lighter the shade, the better. White is obviously going to be your brightest option but going with a cream or off-white hue will keep the room feeling warm. Other cool tones like gray or a tranquil blue will help make your space soft and friendly without feeling like a hospital room!
Don't just focus on the walls either for optimizing natural light in your home. Paint your eaves white so they reflect more light into your rooms. Also, choose a ceiling color a few shades brighter than the walls to achieve a stronger illusion of brightness.
Keep your space open.
A lot of people cut off the flow of natural light into their homes by blocking their best light sources—don't make this mistake! Move your furniture a few feet away from any glass doors and windows to prevent sunlight obstruction and allow the light to reach more of the room, especially if you have a showing coming up.
Your windows are your number one asset for supplying natural light. Avoid covering them with heavy curtains or drapes, opting instead for a breezy cotton or linen material. Select blinds that give you ample light control as well. Don't forget to keep the shrubbery outside your windows trimmed and tidy too!
Another tip for your windows is to remove their screens while the house is on the market. This can improve the quantity of light streaming through by as much as 15%! At the very least though, make sure your windows are washed and sparkling clean both inside and out.
Choose the right décor.
Making strategic furniture and interior design choices is an excellent way to boost your home's natural light! Accessorize your home with reflective surfaces, like stone floors with a shiny polished finish and accent mirrors installed on the wall across from your best windows.
Go with dimmer artificial lighting options to accentuate natural light instead of overpowering it. Lighter colors for furnishings, artwork, and other accent pieces is another great way to brighten up a dark space!
Don't risk botching your home sale and having to settle for a lower offer because you didn't know how to make the most out of your natural light. Let the experts at Red House Staging & Interiors optimize your most valuable home features. Visit our website or give us a call to learn more about how we can use our skill and experience to brighten your home and lighten your load!