Selling your home is an exciting, stressful, and delicate process. It's important to do your research and take your time prepping for a home sale to ensure you come out of it with the best offer! Even if you've sold a house before, it's easy to get caught up in the thrill of it all and overlook a couple of details that may not seem significant but end up being crucial to your selling experience.
Be sure to read through this list of some of the biggest and most frequent mistakes that people make when putting their home on the market, so you don't end up doing the same!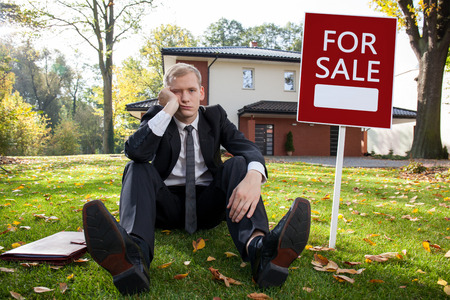 Overestimating Your Home's Value
This trap is easy to fall into if you don't take your time and investigate the market. Do your best to be objective about it. It's easy to be blinded by sentimental value and emotional attachment, but you have to remember that those things don't translate to financial worth.
Don't let your vision become clouded with wishful thinking and high expectations either. The price you have in mind for your home, or the profits you hope to walk away with, may not align with the actual fair market value of the property. You'll want to determine your home's worth primarily by comparing it to other homes in your area and on the market. Your real estate agent can help you with this, or there are plenty of online resources available to help you estimate the true value of your home.
Also be sure to keep in mind the assets your home boasts and lacks, your location, the condition of the property, and the status of the market.
Not Having Enough Showings
How is anyone going to know what your home has to offer or how hard you worked to make it gorgeous if you don't give them the chance? A common mistake sellers make is not showing their house often enough, and not accommodating a wide range of buyers. Promoting your online listing on Facebook is great, but it's not enough. Nobody is going to make an offer without seeing the property in person at least once.
Make time for as many interested potential buyers as possible, even when it's inconvenient. If you're about to sit down to dinner and your agent calls you asking if they can bring a couple by in an hour to tour the house, scarf down that food or wrap it up for tomorrow and haul the family to the diner a few blocks away. You never know when your future homeowner is going to walk through the door, so you need to provide as much opportunity as possible for that to happen.
Work with your agent to schedule showings and open houses as soon as your listing goes up. The longer a house sits on the market untouched, the less value it has. Make sure the pictures in your listing are of good quality and really showcase your home and its best features. Have plenty of photos for people to look through, taken with good lighting at optimal angles.
Choosing the Wrong Agent
The real estate agent you work with is going to make or break your home sale. Be sure to hire someone who is professional, experienced, and good at communicating openly. You don't want to be left in the dark wondering if there's been any interest in your home. Your realtor should be consulting you and bringing you along for every step of the process.
Choose someone who clearly cares about your sale. An agent needs to be your home's biggest advocate, next to you. Someone who is invested wholeheartedly in how your sale turns out will do the work it takes to secure the best deal for you—and for them if they're working on commission. Don't hire someone just because they're your friend's sister or they tell a great joke when you interview them. You and your agent need to be able to agree on your strategy and what's important and voice your concerns when you don't.
When hiring an agent, be sure to do your research. Read online reviews or contact previous clients. Conduct in-depth interviews and double check licensing and certifications. Choose someone who knows and is experienced in your specific market. Somebody who doesn't really know the location won't be able to fully convey the value of your home and where it is.
Skipping the Staging
How you prepare and stage your home for sale will undoubtedly determine how successful it'll be on the market. Start by cleaning and decluttering the entirety of the interior and exterior—and we mean a deep, thorough cleaning. Your buyers need to see your home as well-maintained and in good shape so they're willing to spend more money knowing they're getting a quality product.
Repair and refresh anything damaged or decrepit, like worn carpets, old paint, or a cracked wooden handrail. Stage each room of your home strategically to entice as many potential buyers as possible. Neutralize your furniture and décor for maximum universal appeal, leaving a few accents to give the room some character and make it feel homey—like a vase of flowers in the dining room, or a soft throw blanket folded over the back of the couch.
Take care to depersonalize the space as well, removing family photos and personal trinkets and touches you've added throughout the years. You want people to see themselves living in your space, and to do that they can't see it as yours. The purpose of home staging is to set the scene for buyers and encourage them to build a connection to your home. It needs to look spacious, open, warm and welcoming. Invite them to imagine the possibilities your house has to offer them!
In fact, staging is so important to the sale of your home that you'll want to consider hiring a professional. Red House Staging & Interiors offers distinct, budget-accommodating services by experienced and expert home stagers that, when combined with these tips, will see to it that your house flies on and off the market faster than you can get your packing peanuts!