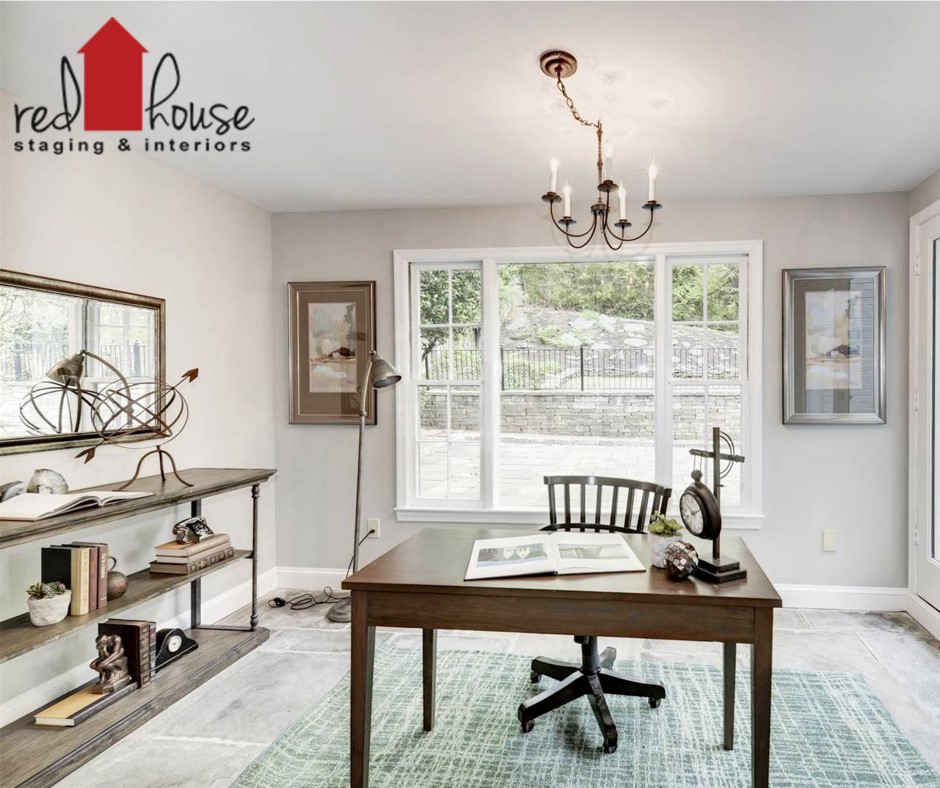 The goal of home staging is to create spaces in which buyers want to and can see themselves live. As such, changes in home design and lifestyle trends influence which strategies home stagers use to do our job effectively.
Many of the new or revised home staging strategies we'll be seeing throughout 2021 are a direct result of how the coronavirus pandemic has shifted the way we live and the priorities we hold. Here are a few of the ways the effects of the pandemic have manifested as this year's home staging trends:
1) Showcasing Outdoor Spaces
COVID-19 guidelines and quarantining have highlighted the major advantages and importance of having functional outdoor living areas. For many, having an outdoor entertaining area was the only way to safely socialize with loved ones and temporarily escape the confines of our homes. This year there will be a much bigger effort to stage inviting outdoor spaces. Think patios, porches, and balconies, as well as an increased focus on curb appeal.
2) Staging the Home Office
The pandemic-induced work-from-home movement has put a lot of value on the home office as a necessity for many potential buyers. But don't make the mistake of thinking increased remote work will be a temporary phenomenon—some experts and researchers are predicting it may even become the new norm. That's why one of the home staging staples of 2021 is going to be an appealing workspace where buyers can see themselves being productive. Whether it's a spare room, basement, or just a distinct area in another room, a staged home office is a must this year.
3) Emphasizing Natural Light
Being stuck inside and distanced from one another for almost a year now has taken a toll on society's collective mental health. Now more than ever, we need to fill our spaces with things that make us happy and lift us up. A simple, but effective option? Natural light! Sunlight boosts your mood and makes a space feel more inviting. Maximizing natural light in a home (or mimicking it with artificial light if sunlight is inadequate) will therefore be a priority for appealing to buyers in the coming months.
Are you looking for a fresh start in a new home this year? Red House Staging & Interiors can help you sell your old one for top dollar! Our home staging services are tailored to your unique property, local market, and the latest trends in staging and design. When it comes time to sell, we'll work our magic to put you at a distinct advantage.
For more information about our home staging packages, get in touch with a team member today!