by Matt Lee
The housing market is red hot at the moment, and many people are jumping at the opportunity to sell their homes. If you're in a hurry to sell your home, then it's important that it is looking its best to attract as many potential buyers as possible. Not only will this decrease the amount of time it takes to sell your home, but it may also increase the value of your home.
Continue reading to learn more about several ways to quickly get your home ready to go on the market.
Clean Your Home 
The first, and possibly most important step in staging your home is to clean it thoroughly. Here is a checklist of ways that you can get your home as clean as possible, even on a time crunch:
De-Clutter
Remove or stow away any clutter. This step may already be completed if you've moved out of the home. But if you haven't moved out, this is the perfect opportunity to throw away, donate, or sell unwanted items in your home.
Floors
Your floors are one of the biggest components of your home that potential buyers will notice. Mop tile floors, clean and polish hardwood floors, and vacuum or steam clean carpets.
Bathrooms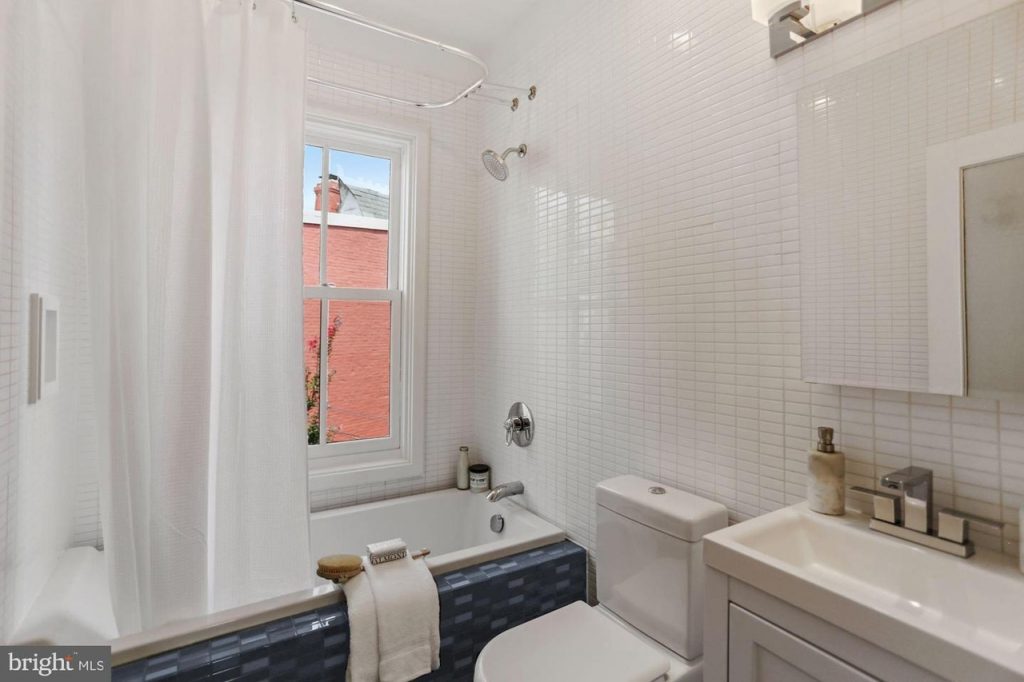 Thoroughly clean bathrooms to look as fresh and new as possible, removing any dirt and grime. It may also be a good idea to unclog the shower and sink drains.
Appliances
Thoroughly clean appliances such as the oven, stovetop, and refrigerator.
Windows
Clean windows, both inside and outside. Removing dirt, pollen, and hard water spots from your windows will allow more natural light into your home, too. This will make your home look more open and inviting when potential buyers visit for a tour.
Touch Up Walls and Doors
Clean walls and doors, removing any scuffs or stains. If you don't have time to repaint, try removing scuff with a magic eraser tool. Additionally, patch up holes and drywall chips with spackle and a little bit of paint that matches your walls.
Clean Remaining Surfaces
Lastly, thoroughly clean any remaining surfaces. For example, your kitchen counter tops should receive a thorough cleaning. Many kitchens have quartz counter tops as they are durable and easy to maintain. Here is how to clean quartz counter tops: 
Wipe down counter tops with a soft rag, dish soap, and water. 
Use a stiff, but not sharp object, such as a plastic rubber spatula or credit card to remove sticky or greasy substances that may have built up on your counter tops. 
Use a window or glass cleaner with a soft rag to remove any final smudges.
Remove Your Personal Style 
Although you may be tempted to decorate your home as part of the staging process, you actually want to avoid adding your personal style to space. Instead, keep spaces as clean and simple as possible. This will appeal to the largest number of buyers, as it will help them envision themselves living in the space.
An important step to removing your style is removing wallpaper from any walls in your home and repainting over any bold color choices. Returning walls to generic colors will help your home appeal to more buyers.
Do Some Simple Updates
If your home is outdated, it may be a good idea to complete some quick updates and minor renovations if you have the time and money. Here are some examples of home renovation projects that feature easy installation and can be completed in a short time frame.
Add Updated Interior Doors
If your home's interior door style is outdated, replacing the doors is a simple way to update the space and increase the value of your home. Additionally, adding solid wood doors to help soundproof rooms in the home will be an added benefit to potential buyers.
Doors are a simple home upgrade. Simply identify new doors that are in the correct size, complement the style of the home, and fit within your budget. Also, purchase updated hardware for the new doors. Then, remove the old doors and hinges from the doorframes and replace them with the updated doors!
Replace Flooring
Another ideal way to update your home in a short amount of time is to update your flooring. If you have hardwood flooring that is scuffed or damaged, or carpet that is stained and worn, consider replacing it with faux wood vinyl flooring.
Choosing vinyl flooring that looks like wood has several benefits. First, it is durable, which means that it is unlikely to be damaged in the time that you are waiting for your home to sell. Additionally, durable flooring will be appealing to many potential buyers, especially those with children and pets. Wood-look vinyl plank flooring is easy to install and is a cost-effective option as it requires no other materials to install such as nails or vapor barrier.
Partner With Home Staging Professionals
If you feel overwhelmed by the process of getting your home ready to sell, then consider partnering with a home staging professional, such as Red House Staging and Interiors. They understand the importance of making your home stand out in a competitive market, and will provide home staging solutions to quickly attract buyers and achieve great results. Visit their website to learn more about the services offered by Red House Staging.
Matt Lee is the owner of the Innovative Building Materials blog and a content writer for the building materials industry. He is focused on helping fellow homeowners, contractors, and architects discover materials and methods of construction that save money, improve energy efficiency, and increase property value.