So, you've decided to sell your house. You're moving on to bigger and better—or smaller and easier—things. Congratulations! That's a huge step to take that will usher in an exciting new phase of your life. But before you can put all of your energy into a brand-new home, you need to successfully sell the old one.
You know you need a real estate agent, an expert staging service, and some killer photos to draw in the buyers; but how can you be sure it's the right time to list? Unfortunately like most things in life, the answer isn't black and white.
The best time to put your house on the market is going to depend on a lot of very fluid factors. It's all about where you are, what's going on in your community, and even how you feel! Be sure to keep these elements in mind when you decide to make it official and list your house for sale.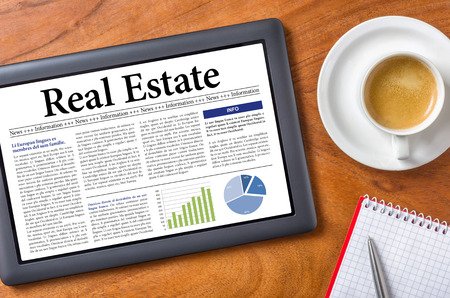 What is the best season to sell in your local market?
The time of year is a remarkably significant factor in determining the success of your home sale. While the optimal selling season is certainly subjective to your specific location, spring through early summer is generally the ideal time for securing the quickest sale at the best price. This means you'll want to spend the winter months prepping your house for the market.
Spring and early summer tend to be the most popular home-buying seasons because people want to shop in warmer weather, and the days are longer so they can fit more showings and open houses in during the daylight. Tax refunds are received in the spring, so buyers have a little more financial security in addition to the good weather. Families looking for a new home usually opt to start looking around this time because it will allow their children to finish out the school year in their current district, and then give them most of the summer to get adjusted to somewhere new.
While we always recommend consulting with a local agent to help you with determining the best season for your local market, you can also do some quick online research—resources like Zillow's Owner Dashboard will be able to help estimate the best time to sell a house in your area. In Washington D.C. for example, homes sell about 6 days faster than average when listed between April 1st and April 15th, and for some reason Thursday is the best day of the week to do it.
What is the state of the current market?
The most important thing to consider when evaluating local real estate conditions is whether it is currently a seller's or a buyer's market. In a seller's market, there are more buyers searching for houses than there are properties available—meaning a house is likely to sell faster, at full price, and garner multiple offers. A buyer's market is the opposite—there are more people trying to sell houses than buyers looking for them, which often results in your house being on the market longer, selling below list price, and more concessions being made to the buyer. Obviously, during a seller's market is the ideal time to list your home.
The state of the local job market is something else to be aware of as you plan to sell your home. If there is local job growth, then there will probably be more people seeking residence and transferring into the area. Lower mortgage rates and tax incentives offered by community, state, or the federal government are other elements to make note of that could lend an advantage to your sale.
Are you ready on a personal level?
Even if it's the start of spring and your local real estate market is a seller's dream, if you're not ready to sell your home—emotionally and financially—then it's not the right time to list. Before you sell your home, you need to sit down and decide for yourself or with your family whether it's the right thing for everyone involved. If your heart isn't in it, then there is no right time for a home sale.
Consider your current lifestyle; did you just get a raise at work? Did you just take a pay cut? Is your current residence feeling smaller after the birth of your new child? Are you and your spouse both retired and tired of the constant maintenance your house requires? Major life changes and events can often signal or result in the need for a new home—whether it's more room you need, or a lower mortgage.
The state of your finances should, of course, be one of the first factors you consider when deciding to list your home for sale. If your house or your income has substantially increased in value, you might want to take advantage of those opportunities. If you're starting to feel like your bank account is drowning in the cost of your home, it's probably a good idea to downsize. Make sure you budget for the cost of selling as well—cleaning and staging services, fees and commission for a real estate agent, and any repairs you may need to make to ensure your home is in its best shape for the market.
Last, but certainly not least, be sure you're emotionally prepared to say goodbye. You've made a lot of memories in your home, and chances are it has seen you through some major life and personal transformations. Letting go of a safe, reliable, and meaningful space like that can be difficult. Don't rush yourself mentally or emotionally when it comes to selling your house. Be patient to ensure you're truly ready to take this step.
If you've read through these considerations and checked off most everything on the list, then it's time to set your home sale in motion! Make sure you didn't forget any important steps in the preparation process either—like staging your home for prospective buyers.
In a buyer's market quality staging is crucial to make your home stand out above the competition. In a seller's market, quality staging helps you capture even more at the settlement table. You can't go wrong with investing in staging, no matter the season!
If you need help determining whether you're putting forth the best version of your house possible—give Red House Staging & Interiors a call. We will guarantee you the best results for whatever market you're working with!