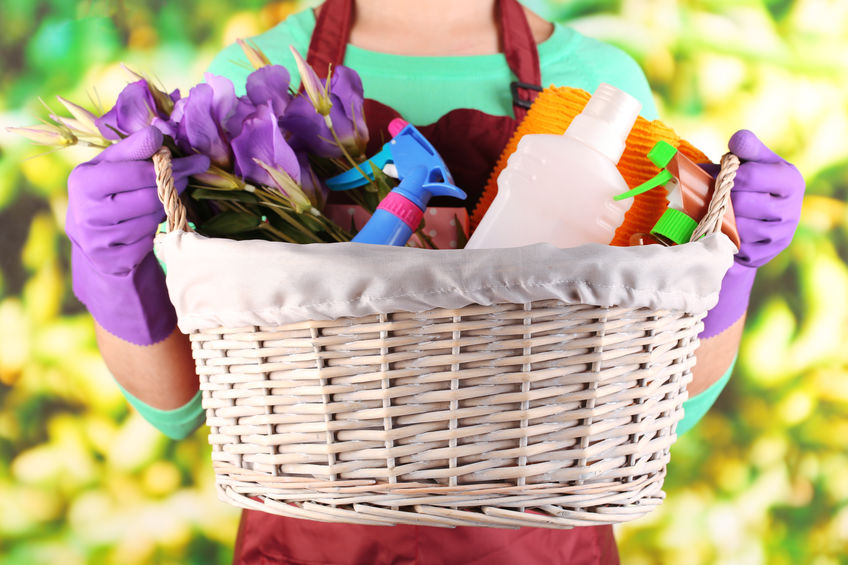 When you think about how much time we spend inside during the winter, making messes and dragging in snow and dirt, the origins of the "spring cleaning" concept start to make sense. Most of the time, your spring cleaning checklist is going to be fairly standard—mop, vacuum, dust, declutter, etc. But if you're planning on selling your house in the upcoming weeks or months, you'll want to add a few more things to your list that you might otherwise skip.
Let's go over these must-do spring cleaning tasks to get your home ready for a sale!
Wash the walls.
We don't often think about how much dirt and staining can accumulate on our walls over time. For a potential buyer though, it's going to be difficult to ignore dirt and grime that literally surrounds them on all sides. A good scrubbing with water and mild dish soap should do just the trick. When the walls sparkle, finish by wiping them down or, even better, with a fresh coat of paint.
Have the floors professionally cleaned.
Carpets, hardwood, tile, and other flooring materials are usually at their dirtiest after a long, wet winter of heavy foot traffic. Normally, DIY cleaning would be good enough for a refresh. If you're planning to sell though, you should invest in a professional-grade cleaning to give your floors that good-as-new look buyers will expect.
Address the details.
You know those seemingly insignificant spots you only remember to clean once every year or two? You'll need to hit them all before your house hits the market. Those small details are what make all the difference to a home sale. We're talking about all those annoying places like the air vents, light switch and outlet covers, inside of appliances and cabinets, ceiling fans, hardware fixtures, baseboards, and the grout on your floor, backsplashes, and shower. And in case you see any rodent droppings, make sure to research how to get rid of mice and handle the issue before potential buyers see any pests.
Make your windows sparkle.
Crystal clear windows are your best friend when it comes to maximizing that natural spring light that's going to brighten and open up your space. Scrub your windows clean inside and out, including the panes, sills, and any trim. If you have any blinds or drapery, that should be cleaned as well. Or, better yet, remove them altogether to let every last bit of sunlight shine through.
Once you've conquered your spring cleaning checklist, your next move should be to bring out the best in your space with professional home staging! Lucky for you, Red House Staging & Interiors offers premier home staging services all over Washington D.C. When our team is done with your space, buyers won't be able to ignore it.
Give us a call at 202-257-2072 to discuss the best home staging package for your needs!