Preparing your home for the market can be a long and tedious process. Home staging in particular can be especially challenging, so you might find yourself wondering if there are a few rooms you can skip. How important is it really to put your valuable time and effort into staging the dingy basement or the attic you never use?
You may not like it, but staging these auxiliary spaces is just as important as the rest of your home. So, the answer is; yes, you should always stage your attic! If you're struggling to determine the best strategies for getting your attic ready for a showing, we know exactly where you should start.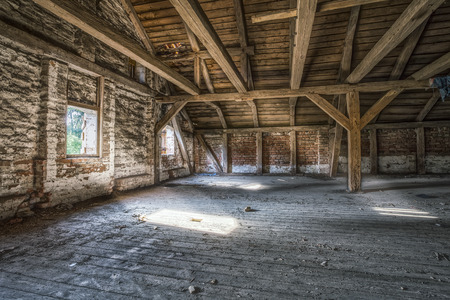 Why does attic staging matter?
Before we give you the run down on how to stage your attic, it's crucial for you to understand why the process is important. Recognizing the goal of attic staging will help you accomplish it more effectively. Home staging is a real estate tactic for making a house appeal to as many potential buyers as possible and increasing your chances at a valuable sale. This is exactly what you want to do with your attic—make it functional and attractive.
You never know what someone could be looking for in their search for a new home. Having an extra space to use as a home office, or plenty of storage for their surfboard collection could be a deal breaker. Staging your attic opens up possibilities for buyers that you might not see. Just because you wouldn't up your offer for a clean, spacious attic, doesn't mean your buyers won't!
Where do I start when staging my attic?
The first step to staging an attic in any condition is to clean and declutter. Remove all excess belongings to make your attic looks spacious and roomy. Then, give it a good, thorough cleaning—scrub the floors, the walls, sweep away dust bunnies and wash the windows until they sparkle.
Unfinished Attics
The best approach to take with this type of space is to present it as a convenient storage area. At the very least, repaint the walls and touch up the floors. Replace any old carpets with easy laminate or other solid flooring. Throw your stuff in a storage unit, to open up as much usable space as possible, and add plenty of lighting to highlight the scope of the room.
Finished Attics
If your attic is already touched up and finished, simply stage it as an extra room! Give it a clear purpose to allow buyers to envision themselves using the space in a functional way. Turn it into a makeshift office, gym, craft space, or even a guest bedroom.
If you're having trouble deciding what's important when it comes to staging your supplementary spaces, leave it to the professionals. You don't want to cost yourself a great offer because you didn't know how to make your attic, basement, extra room, etc. appeal to the masses. Contact Red House Staging & Interiors today to find out how we can put our staging expertise to work for you and your home sale!