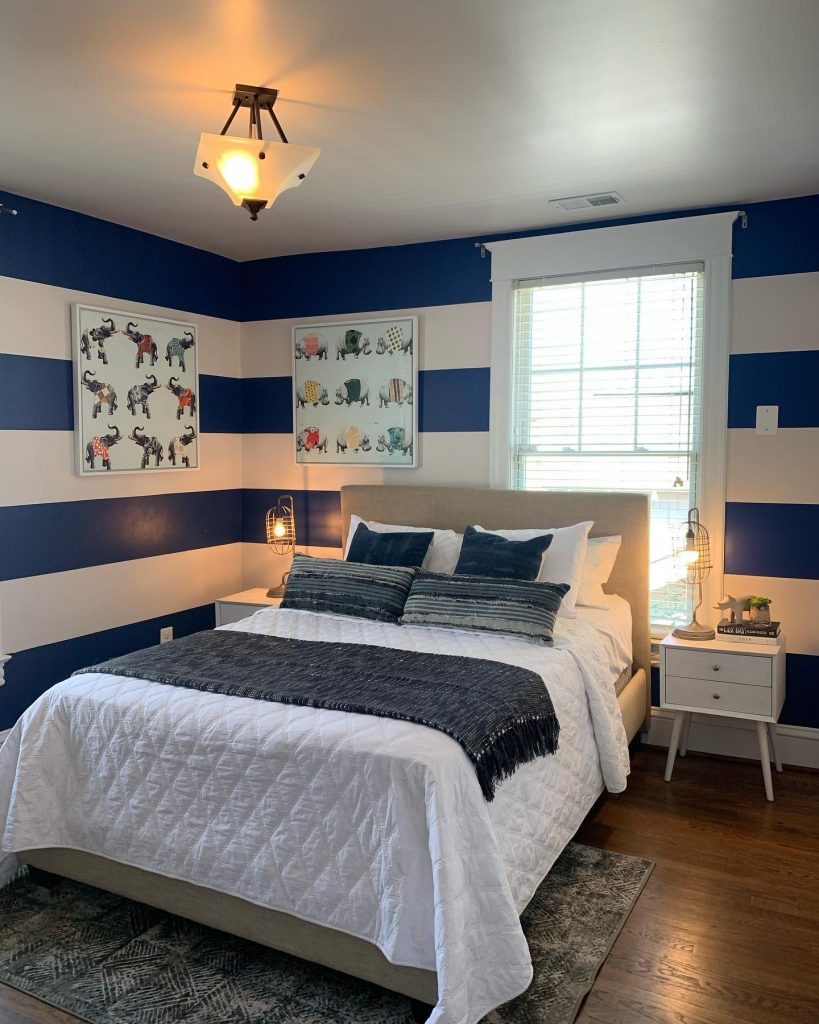 One of the cardinal rules of successful home staging is to work with your audience in mind. For example, if you're trying to sell a one-bedroom apartment in D.C., you'll want your space to appeal more to young single buyers or couples. For sellers with houses in suburban areas, on the other hand, you should be thinking along more family-friendly lines.
While your staging process should always begin with the foundational proven techniques for attracting buyers to your home, there are a few areas in particular you'll want to focus on when staging a family-friendly space.
Spend a little extra time staging the kids' rooms.
Extra bedrooms in your house should be staged as children's rooms. If your kids are already set up in there, focus on giving their rooms a more universal and gender-neutral appeal. The goal is to help buyers imagine their own children in them.
Stick with just a few essential furniture pieces—twin bed, dresser, nightstand—that are on the smaller side to keep the room from feeling cramped. Add a few cute details here and there, like a piece of colorful or themed wall art and a kid's book on the dresser, and you'll be good to go!
Play up family spaces.
When staging a home in a family-oriented market, you should concentrate your focus on areas buyers can use as a family or that their children can enjoy. The basement is a great spot to show a spacious area for family time—think large sectional for family movie nights, a designated play area space, and maybe a game table and chairs with a few board games stacked on top. Smaller nooks and alcoves can be fitted with a desk and computer where parents can envision their children doing homework or playing video games.
As for the living room, remember that this is one of the first rooms that is seen both in photos and in person, so this space should still be staged as a more sophisticated and "grown up" space. Kids' toys and play areas should be left for other ancillary rooms of the house.
Stage the backyard too.
Buyers with families will be looking for houses that have more functional outdoor space. Appropriately placed patio furniture will highlight that this is a space that can be enjoyed together. If you currently have an outdoor swing set at your property, just make sure it is looking as new and safe as possible (if it is in need of repair or looks like it is falling apart, it may be best to remove it altogether).
Oh, and don't forget to make sure your yard is in tip-top showing condition to help families envision spending time together in this space!
Whether the space you're trying to sell is family, luxury, modern, studio, or anything in between, Red House Staging & Interiors will give it the "wow" factor in needs to stand out on the market. Our premier home staging has been the deciding factor for many different types of buyers, so rest assured there's no one we can't convince.
To learn more about our home staging services and choose a package that works for your space, reach out to our team at 202-257-2072 today!