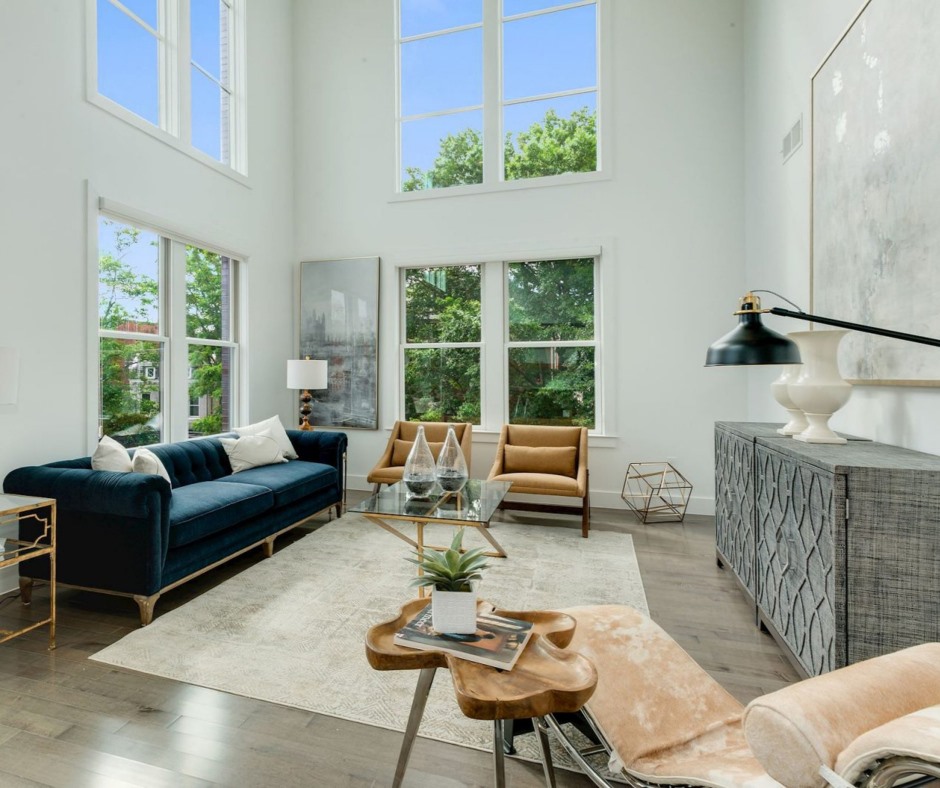 On the surface, home staging and interior design sound like very similar services. Both involve an expert selecting new pieces and style elements for a space and implementing them in a way that is pleasing to the eye. They also share a goal of improving the aesthetic of a house.
But although they may seem like interchangeable concepts, home staging and interior design are two very different disciplines. Let's take a look at the major points of differentiation between the two, so you can determine which service is right for your interior needs.
Objective
The primary difference between home staging and interior design is the overall objective of each service. In home staging, the goal is to depersonalize a space, furnish and decorate to highlight its best features, and appeal to the widest audience possible to sell the house. Interior design, on the other hand, is intended to tailor a space to express your personal style, tastes, and preferences in a functional way.
Audience
Home staging and interior design focus on the needs and desires of two different types of clients. Home staging is meant to serve the tastes of potential property buyers. This means design elements are chosen to be as neutral and universally inviting as possible. Interior design is a process that serves the home owner and other occupants. Design choices are motivated by your individual lifestyle and unique personality in order to make your space as comfortable and enjoyable to you as possible.
Timeline
Because they have differing objectives, home stagers and interior designers work on different timelines too. Home staging is a streamlined process that, after the initial consultation, usually has a turnaround of just a few days. Staging is intended not just to help a property sell for more money, but in less time as well. Furnishings and decorative items are readily available from warehouse stock and in place temporarily, until the home is sold.
Interior design is a more intricate process that takes more time to complete properly. Your designer has to spend time getting to know you and your vision, find and obtain the right pieces, and sometimes work with other professionals to implement your new aesthetic. The final results are meant for long-term use and satisfaction.
Did you know that Red House Staging & Interiors can hook you up with expert home staging and first-rate interior design services?!
As D.C.'s premier home staging firm, Red House offers multiple packages to help you get your space ready to kill it on the market. But for those who have already found their dream home, our partners at the leading D.C. interior design company Hudson & Crane can help create your dream interior.
To learn more about our home staging, interior design, and other designer services, give us a call at 202-257-2072 today!