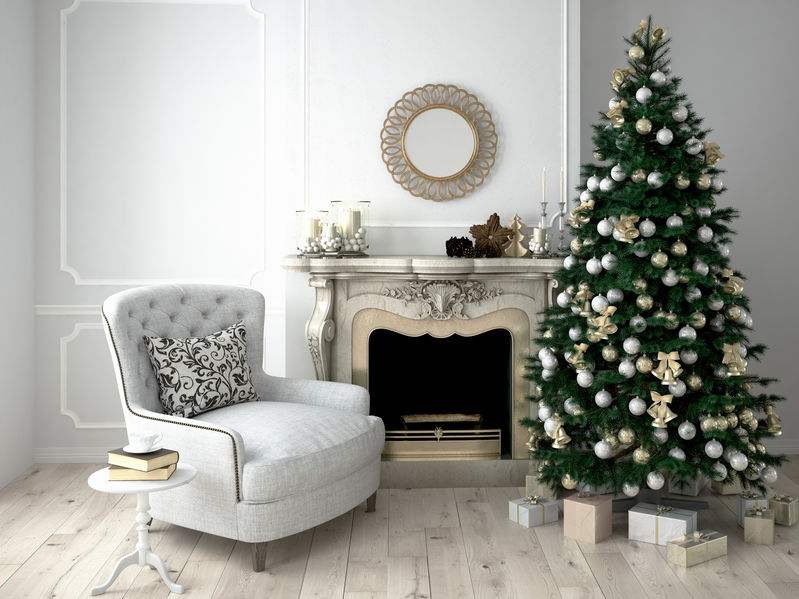 Trying to sell your home in the midst of holiday season madness is not an ideal situation to be in. While it's not necessarily a bad time to sell, because the buyer market is going to be more serious and eager to close quickly, the stress of a home sale on top of typical holiday responsibilities can take its toll.
When it comes to staging a house on the holiday market, you want to be festive enough to appeal to buyers, but remain neutral enough for them to envision their own holiday home. Here are some tips to help you strike the right balance!
Stage before you decorate.
Before you break out your box of holiday décor, make sure your underlying look is market-ready first. Decorations should be an extra layer after your home is already complete for buyers, not a part of your core staging strategy. By staging first, you'll be able to decorate in a way that accentuates, not overwhelms your space.
Keep the holiday touches subtle.
Too many holiday decorations will distract and detract from your home. Stick with simple, depersonalized accents that emulate the warmth and cheer of the season without overdoing it—like a wreath over the fireplace and white lights strung outside to highlight your home's architecture. Leave the family Christmas cards down and nix any overtly religious décor to avoid turning off buyers of other denominations.
Decorate with your color palette.
Holiday décor should integrate, not clash, with the style of your space. Since your home should be mostly neutral while it's on the market, that means switching out the bright reds and greens for more subtle hues that complement your look. Swap out gaudy holiday colors for whites, silvers, and richer, less garish accent shades like gold, cranberry red, forest green, or deep blue (depending on what you celebrate).
Be careful with the tree.
If your space is small, you should honestly consider skipping the tree altogether. You don't want an oversized tree to crowd the room or a small, skinny one to look sad and pathetic. If you do have the space, a tall, simple tree can be used to show it off and infuse some holiday comfort. Just stick with classic tree decorations like silver tinsel, one color scheme of bulb ornaments, and a star on top. Remember, you want your tree to show off the room, not overshadow it.
Did you know that houses staged by Red House Staging & Interiors sell, on average, eight times faster than competing unstaged properties on the market? It's true! With our designer home staging services, you'll be able to close a lucrative deal on your house and still have time to wrap all your presents.
Give us a call at 202-257-2072 to book the staging package that's right for you!