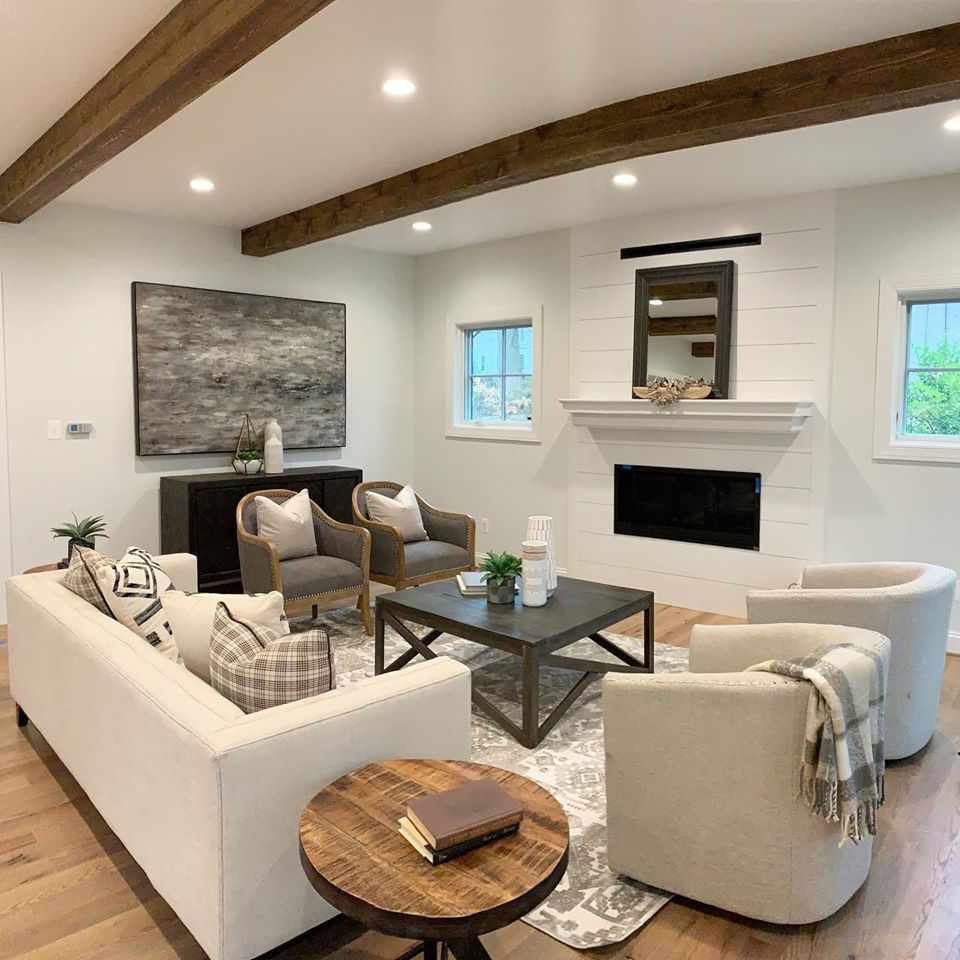 Most of us have spent a moment or two (or more) yearning for the warmth and comfort of life on the farm. It's not that you're ready to pack your bags and move to the closest ranch—you just want to combine the simplicity of farm life with the modern, urban conveniences you've come to know and love.
Looking to incorporate the nuances of modern farmhouse style into your space? Here are a few of the most popular trends to get you started!
Use a foundation of light, neutral colors.
Set the tone for your farmhouse look with warm shades from a neutral color palette. Soft beiges, creamy whites, light chestnuts, or even modern grays are the perfect colors to create that cozy, calming ambience that's key to nailing this style.
Incorporate natural elements.
Life on the farm is all about getting in tune with nature. Natural, rustic accents will help infuse your space with the serenity that characterizes the farmhouse look. Wooden floors and furniture and natural textiles will be your best tools—think linen, burlap, wicker, cotton, etc. Don't forget a few touches of greenery to add some life to your design!
Accessorize with vintage décor.
One of the defining features of a farmhouse style home is a collection of antique-inspired, one-of-a-kind items for a unique and authentic feel. Scour your local used and boutique shops for statement art, furniture you can refresh with a coat of paint, patterned linens, and other vintage accessories. Just be careful not to overdo it, so you're still capturing that simplicity of life on the farm.
As experts in home staging, making a space feel warm and welcoming is kind of our thing.
If you need help conquering the farmhouse style or any other details that will make your home stand out on the market, give Red House Staging & Interiors a call. Our designers are always ready to combine the latest trends with the top principles of staging to transform your space.
Contact us today to learn more about how our team can help you get the best value for your home with one of our custom staging packages!