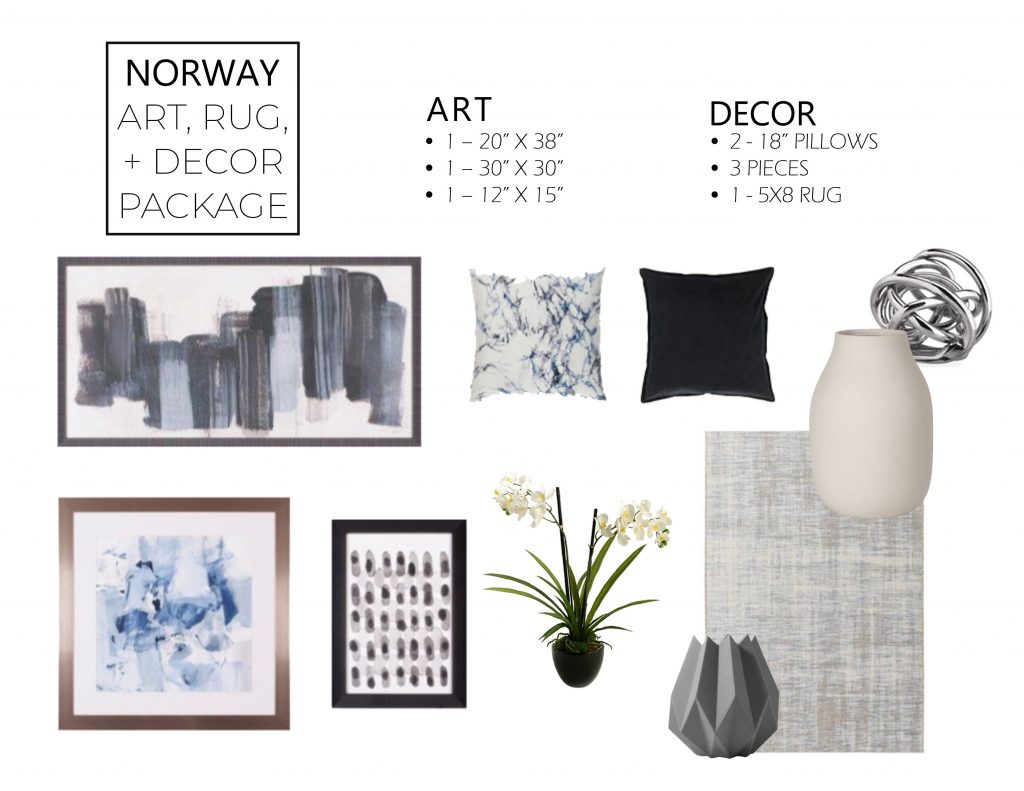 Selling a home or apartment building can come with its fair share of stressful moments. You want the process to move as quickly and efficiently as possible. The best way to remove added weight and stress off your shoulders is to have your home professionally staged.
At Red House Staging & Interiors, we recognize that sometimes realtors or homeowners must sell their space fast and for the best price possible. That is why we created Stage 2 Go, so you can easily stage your space independently, with no fuss and quick delivery, all while maintaining a professionally staged look. We can offer you prepackaged home staging with the choice of one furniture package and one décor package. With each package, you get three full rooms of a cohesive staging look that are easy to assemble and can be delivered within 24-48 hours!  
The designs you choose to stage your home matter. They affect the buyer's perception and visualization of their future selves residing in that space. That is why we are now offering a wider selection of décor packages that will pair perfectly with our Riley and Sawyer furniture package options. These décor packages come with two pillows, three pieces of décor, one area rug, and three pieces of art!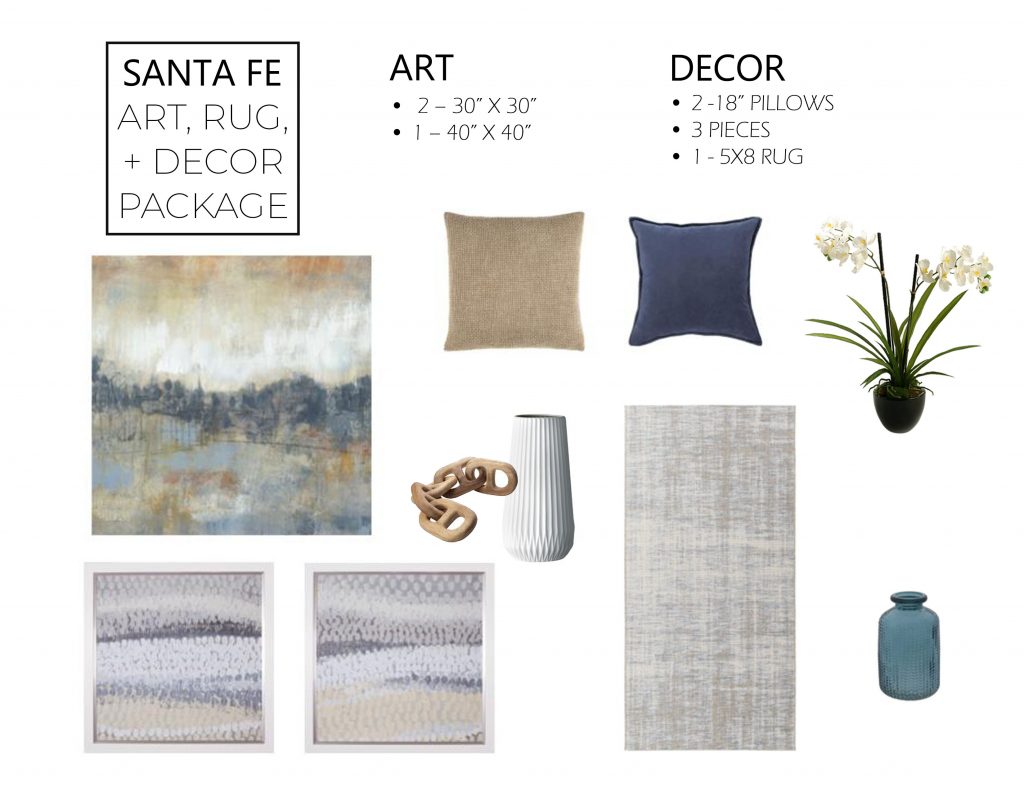 Santa Fe
The Santa Fe décor package is full of neutral colors that will bring added warmth into your space.
Nantucket
The Nantucket décor package is a classic and inviting design that creates a calming vibe to the room.
Chicago
The Chicago décor package screams go big or go home. Its loud design mixed with soft colors is attention-grabbing.
Norway
The Norway décor package mixes modern and traditional designs with cool-toned colors.
If you are a homeowner or realtor on a budget and have a short timeline of when you need to sell by, Red House Staging & Interiors Stage 2 Go packages are the best option for you.
Staging is a simple and affordable way to aid in the process of selling your space. Call (202)257-2072 to contact our knowledgeable staging team and discuss how you can get setup with a pre-planned Stage 2 Go package today!