Home staging is a widely used and respected strategy in the real estate industry. It's recognized as a remarkably effective technique in selling a home in less time at a higher price. The concept may seem inherently logical now that it's so commonly used on the market, but it wasn't always that way!
Before the term, or even the idea of home staging was created, the closest practice we had was realtors who told their clients to keep their lawns mowed and their houses neat and clean. It took a lot of time, education, and effort to make staging as effective and well-known as it is today.
For those who are interested—or who may have thought a professional home stager's training consisted of nothing more than a few interior design classes and a natural sense of style—check out this informal overview of how home staging came to be!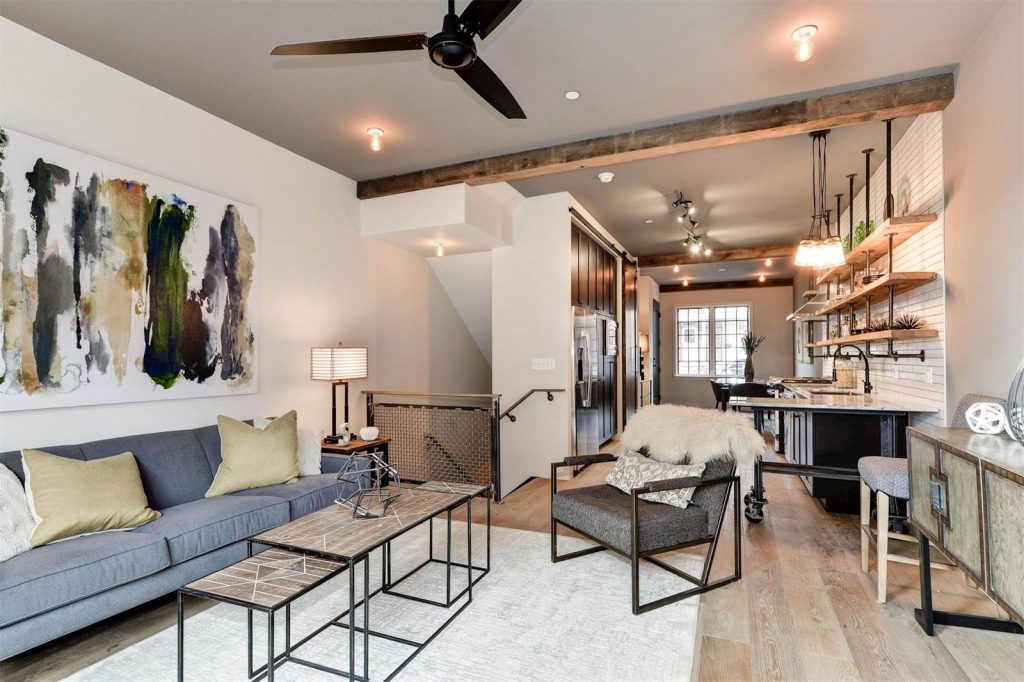 The Mother of Home Staging
In the early 1970s, interior designer Barbara Schwarz decided to switch gears career-wise and try her hand at real estate. As she began her work, Barbara soon came to two realizations: it is very challenging to make suggestions on how to better market a home without offending the seller, and well-presented homes sell faster and at a greater value.
Barbara's background in theatre gave her a unique perspective as a real estate agent, and she saw the presentation of a home as the process of setting the scene—or stage—for prospective buyers to become invested. Introducing the concept to clients as a technique for enticing buyers to build an emotional connection that will compel them to buy, takes the emotional response that may result from offering suggestions and objective evaluation out of the equation.
The idea behind home staging redefines the message realtors communicate to sellers about their personal tastes; it's not about inadequate or unappealing style, it's about painting a picture for potential buyers.
Spreading the Word
Barbara recognized right away that the theory and practice of home staging was revolutionary for the real estate industry. She set to work educating professional realtors and interior designers around the country and introducing her methods through touring and resource development.
The first website ever created exclusively for staging was Stagedhomes.com, and is still recognized as one of the leading sources of education in the field. Through the website, Barbara developed a professional course to earn a certification as an Accredited Staging Professional (ASP) and master the art of staging a home.
The concept became particularly popular in the U.S. during the recession, when real estate became a buyer's market and the competition for making a sale was significant. Sellers and realtors found themselves needing a new and effective way to distinguish their houses on the overflowing market, and so they turned to home staging—and discovered just how powerful it was in practice.
The International Association of Home Staging Professionals
The IAHSP was one of the first primary vehicles through which home staging was able to permeate the real estate and interior design industries. Established again by Barbara, the organization exists to provide guidance and resources for home staging professionals and those who are interested in becoming one.
There are thousands of members around the world, and through conferences and online resources the association puts forth and helps to define a standard for home staging.
The Real Estate Staging Association
A little after the inception of IAHSP, another organized group emerged for home stagers called the Real Estate Staging Association (RESA). They are another leading force in the pool of staging resources, established to help advance home stagers of any training level and designation and encourage excellence and professionalism.
RESA is the first independent trade association in the real estate staging industry, and their goal is to continue to set and uphold home staging standards and encourage growth in and of the staging community.
The founder of Red House Staging & Interiors is herself a graduate of the 2005 staging training class offered by Stagedhomes.com and has previously been a member of both organizations over the years. In the 13 years we have been in business, we have created our own aesthetic and set industry standards, helping to define the high quality of staging that now exists in the Mid-Atlantic region of the US.
If you're looking for someone to put the proven strategy of staging to work for you, look no further than Red House Staging & Interiors. As one of the region's—if not the country's—largest and most reputable staging companies, we offer you staging solutions developed with and supported by our years of experience successfully staging homes for sale in the D.C. area!