If there's one thing you can count on in the interior design industry, it's that trends will come and go from year to year. In terms of home staging, these changes won't always have a huge impact on the way you present your home, since you're going for a look as timeless as possible anyway.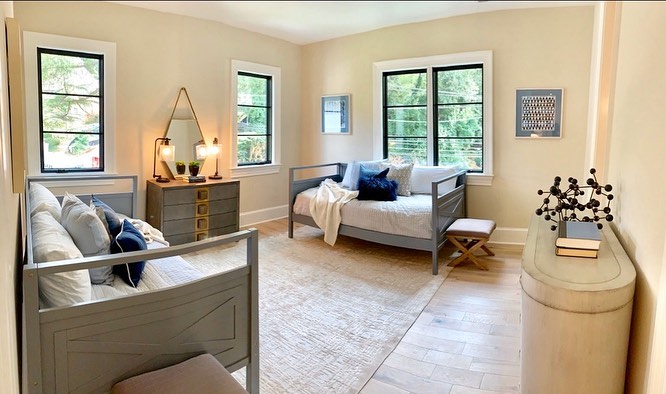 Sometimes, however, it can be advantageous to work in elements of the newest trends to set your property apart on the market. As you set the stage for your home sale this year, keep these 2020 design trends in mind to give your space a boost and impress your buyers!
Open Spaces
Behold the power of the open floor plan in 2020! People these days are looking for layouts that encourage socialization and invite conversation.
Incorporate aspects of an open floor plan when you stage your home by creating enticing lounge areas with spacious, comfortable seating. This year, you want your buyers to envision themselves chatting with and entertaining friends and family in your space.
Neutral Colors
Neutrals are always an essential tool for staging a universally appealing space, but over the past few years they've been displaced in favor of bold, vibrant colors. This year, however, they're reclaiming their rightful spot at the top!
Stage your space on a neutral foundation of warm ivory, cool gray, or even matte black for your bigger pieces. Then, use selected décor and furniture to add a few pops of color that give the room some visual interest without overdoing it.
Thoughtful Décor
In the age of the vintage renaissance, cheap and generic are out, and one-of-a-kind pieces are in! The newest pattern we're seeing when it comes to home accents is the layering of old and new décor to create a modern classic look. When applying this trend to staging, be careful not to go too crazy, as you want to consider the tastes of as many buyers as possible when you decorate.
Stick to simple, but thoughtful accents that really compliment your space. One or two unique pieces combined with traditional but lively décor—fresh flowers, elegant wall art, patterned throw pillows—will bring the room together perfectly.
The team at Red House Staging is always up to date on the latest trends in design, and we know exactly how to implement them to help your space sell! We can help you achieve the perfect balance between contemporary and classic, turning your home into every buyer's dream.
Give us a call today at 202-257-2072 to speak with an expert about which of our staging packages is right for you and your home!